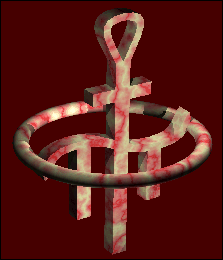 Pete´s Messageboard... No ISO/BIOS requests!
| | |
| --- | --- |
| | |
Author
Topics » Book an abo for this thread

NGEvo





Status:Offline
Date registered: 01.05.2006
Post:1
Send Message

| | |
| --- | --- |
| Created on 01.05.2006 - 14:08 | |

---




Hey Pete,
I'm working on a emulator, well, more of a COMBO Pack for ePSXe OR PCSX *Depends who gets back to me first* and the GPU Plugin and CD Plugins are my choices as the Best Plugins of their kind. Two Questions.

1) Can I distrubute your PlugIns with your permit?
and
2) That CDVD Plugin is great, and I want to use it on a PSX Emulator, it didn't appear, thats because its a PS2 Emu Plugin, the idea is for the plugin to load any PSX image from a dvd disk, possible?

thanks, NGEvo





PeteBernert
Admin




Status:Offline
Date registered: 04.10.2003
Post:819
Send Message

| | |
| --- | --- |
| Created on 05.05.2006 - 17:13 | |

---




1a) you can distribute all of my hw/accel plugins (OpenGL/D3D/OpenGL2) in your "COMBO Pack", if you don't charge any money for your pack.

1b) you can distribute my P.E.Op.S. (soft gpu/cdrom/spu) plugins only, if you you also distribute the complete sources OR if you at least write in your documentation that this plugin are under GPL (including a link for downloading the full sources).
ehe, some ppl will frown about that(mixing non-GPL emus and GPL plugins), but I have no problems with that, as long as the sources/links to sources are included.


2) of course the CDVD plugin cannot be used in a PSX emu (it's PS2 emu only). If you want to load PSX imgages from DVD, you have to use a "psx image cdrom" plugin (like the one from Mooby, for example).




Verwandte Suchbegriffe:
ps2emu plugins