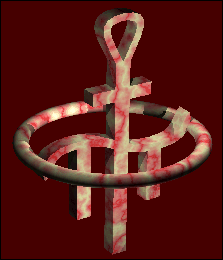 Pete´s Messageboard... No ISO/BIOS requests!
| | |
| --- | --- |
| | |
Author
Topics » Book an abo for this thread

eversame





Status:Offline
Date registered: 26.05.2006
Post:1
Send Message

| | |
| --- | --- |
| Created on 27.05.2006 - 01:01 | |

---




Hey all..

I'm having a problem with Chrono Cross using epsxe 1.5.2 and the PEC cheater. The game works fine alone, but not with the PEC cheater. I know this sounds like I should be asking the authors of PEC, but the log file shows that epsxe crashes right at the point when it loads the SPU.:
So here's a log of epsxe 1.5.2:

* Running ePSXe emulator version 1.5.2.
* Memory handlers init.
* ePSXe: PSX BIOS loaded [scph1001.bin].
(+subchannel) * Init ISO code ... ok
* NTSC cdrom detected.
* Doing init gpu[0]...
* Gpu open[1885692720]...
* Direct input init ok.
* Doing spu init...
* Spu open...
* Closing spu ...
* Closing gpu ...
* Shutdown gpu ...
* Closing ISO system.
Opcode 2f UNK (PC 00000400) (341,33)

Other things to note:
-Its *not* a hardware issue, since I'm already 10
hours into the game. But anyway, here's my specs: P4 2.8Ghz, 512MB DDR4700 with integrated Intel 82915G/GV/910GL graphics.
-The game image is good. I'm emulating from an ISO. I've also tried emulating from the CD with no luck.
-I have the same problem when I use epsxe 1.6.0 (yes, with the -noauto switch).
-I've tried different GPU and SPU plugins, and different configurations for all of them.
-I've tried adjusting the refresh rate of PEC.
-Someone on another board said it might be a frame buffer issue. Is it possible that my onboard PCI Express video chipset can't handle the extra load from PEC?
-I've tried different scph100x files.

Any ideas/suggestions/comments are greatly appreciated. But please no flames over the onboard video.. Its worked well enough so far so I'm reluctant to believe that's the problem.

Thanks!
eversame





rama
Strong supporter




Status:Offline
Date registered: 18.11.2005
Post:43
Send Message

| | |
| --- | --- |
| Created on 28.05.2006 - 00:00 | |

---




I too don't believe it's your hardwares fault.
An opcode error sounds more like a problem with PEC+Epsxe.

Soo, you might want to try psxeven for it usually handles
the problematic games better.
Try to save your game on memory card and load it with psxeven.





PeteBernert
Admin




Status:Offline
Date registered: 04.10.2003
Post:818
Send Message

| | |
| --- | --- |
| Created on 06.06.2006 - 09:46 | |

---




An "opcode" error most often means the emu is running wild (due to whatever error), and tries to interprete some random memory as code.

The reason for this can be everything. Best way is to reduce everthing to minimum, that means: only use a software gpu, the internal epsxe SPU, and the epsxe internal cdrom/ISO emulation. And no save states, just emulated memcard saves.




Verwandte Suchbegriffe:
error running epsxe | spec opcode 01 unk | opcode 2f unk | epsxe opcode error | spec opcode | epsxe opcode | opcode epsxe | spec opcode epsxe