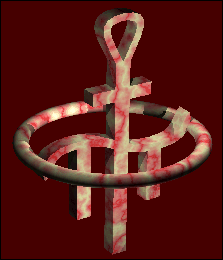 Pete´s Messageboard... No ISO/BIOS requests!
| | |
| --- | --- |
| | |
Author
Topics » Book an abo for this thread

WodahsEht





Status:Offline
Date registered: 08.08.2004
Post:7
Send Message

| | |
| --- | --- |
| Created on 08.08.2004 - 08:18 | |

---




1) I would love to see support for plugin .ini files. The main one I can think of is the Playstation Emulation Cheater (pec), which uses an .ini file to store the graphics plugin you want to use.

2) There should be a way to select from older versions of ePSXe in the configuration. For example, one might have "ePSXe.exe (1.6.0), ePSXe.1.5.2.exe, ePSXe.1.2.0.exe, etc." so that you can fine-tune games that don't want to work on a certain version.

WodahsEht





PeteBernert
Admin




Status:Offline
Date registered: 04.10.2003
Post:819
Send Message

| | |
| --- | --- |
| Created on 08.08.2004 - 19:34 | |

---




1) the psemu pro plugin specification defines that each plugin has to store its config on a specific location in the windows registry. And that's just fine, since otherwise frontends like epsxecutor would not work at all (and that's the reason why the [pec] plugin is not good supported in the frontends... you cannot store different [pec] configs for each game).

2) sorry, but each epsxe version has it's own special options, so simply telling a different exe to a frontend can lead to config confusion.

I highly suggest to use the "correct" epsxecutor <-> epsxe combinations (epsxecutor 1.0.6.x with epsxe 1.6, epsxecutor 1.0.5.2 with epsxe 1.5.2, and so on), by creating different directories with the right epsxecutor/epsxe files (and special epsxecutor config groups for each version), otherwise there is a certain danger to mess up the emulation.






Verwandte Suchbegriffe:
epsxecutor 1.0.5.2 | pec epsxecutor | epsxe 1.5.2.exe | epsxecutor1.0.6 | epsxecutor 1.0.6. | epsxecutor 1.0.6